Filter suggestions & share craft workshop report
🌟 You can now share a Craft Workshop report
During a Craft Workshop, on the Tab "practices review," you now have the possibility to visualize a Craft Workshop report.
Available in HTML/RawText format, these reports can be sent using your favorite mail client.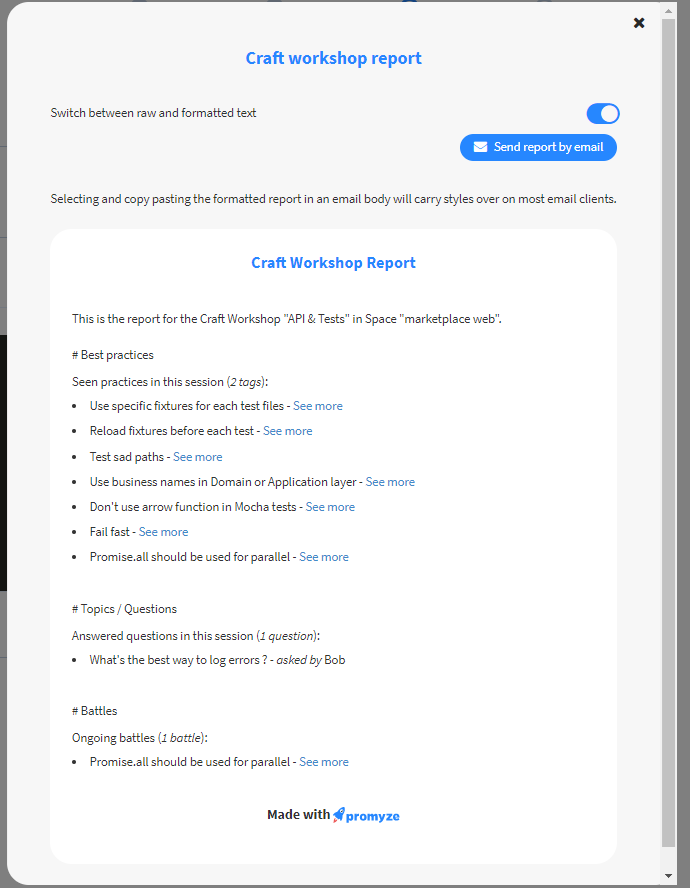 🛠️ Filter categories of practices for the automatic suggestions
Users can customize the categories of practices for which they want to get suggestions in their IDE or during a code review. It's possible to exclude some categories of practices from the suggestions.To configure this, click on Profile (your avatar) -> Administration -> Suggestions.Then, you'll be able to input the categories of practices you want to exclude from the suggestions. See the full documentation here.

🌟 Other fixes
An issue with multi-lined regular expressions has been fixed
Styling with Markdown rendering has been improved
An issue with JWT token has been fixed